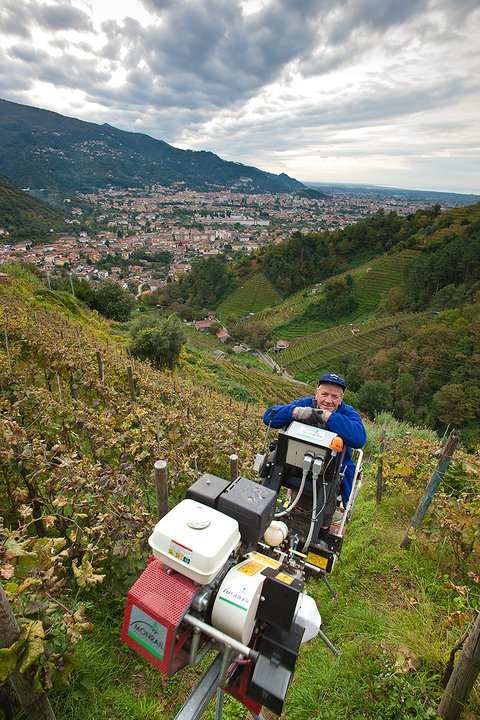 Our estates expand for totally 2 acres on the romans built terraced hills in the Apuan area. Grapevines over here are fed by a rich and very draining soil: the right premises for a very high quality viticulture.
Francesco Bertuccelli has been lovingly producing wine for three decades; a dedication which gave birth to Azienda Agricola Bertazzoli in 2003. This commitment, he shares with his family, has resulted in a few thousand bottles per year of a unique blend of classic and indigenous vines grown on the steep north Tuscany south-facing slopes.
Elegance and persistence are granted by the typical marine microclimate of the opposite seacoast.
At Bertazzoli's vineyards every grapevine is handled manually from winter rimming to the harvest so that every single tree, doesn't feel oppressed by the impinging mechanical work: that' is called "Eroic Viticulture". Thanks to the most advanced techniques as grape selection, fermentation under controlled temperature and vacuumed bottling system we deliver preserved flavours and constant quality.
We cultivate Merlot, Sangiovese, Massaretta, Vermentino Nero for our rossocybeo and Vermentino, Malvasia, Albarola for our white wines.
With the same love we produce marmalades and extra virgin olive oil: that's only thanks to the generosity of our lands
EXPLORE AND ENJOY!